CHEMICAL (RE)ACTIONS
ON ENVIRONMENTAL STRUGGLES IN CHICAGO


OPEN CALL: THE TACTICAL GARDENS
Context


The Goethe-Institut Chicago announces a call for video essay submissions responding to the history and legacy of Hazel M. Johnson, "Mother of the Environmental Justice Movement" and founder of People for Community Recovery, and their strategies for environmental justice on the far South Side of Chicago.

People for Community Recovery was organized in 1979 when Hazel Johnson suspected environmental pollutants were factors in the early death of her husband due to cancer. Through her investigations, she discovered that Altgeld Gardens had some of the highest cancer rates in the region, and that the public housing project was surrounded on all sides by landfills, industries releasing toxic emissions, sewage treatment waste and sites contaminated with PCBs, heavy metals, arsenic and cyanide. She brought attention to these issues at the municipal, state and federal levels and was present in 1994 for the signing of President Clinton's Executive Order #12898 requiring the government to take racial justice into account within its environmental mission. Johnson confronted both corporate polluters and the Chicago Housing Authority, and worked to build environmental educational programs for Altgeld residents. PCR exemplifies the emergence of the environmental justice movement in the U.S., which considers civil rights in the context of the environment.
The Tactical Gardens

Altgeld Gardens, planted on the site of a toxic dump and sewage farm from the Pullman Palace Car Company, became the birthplace of a community movement with national impact. This garden nurtured grassroots agency through self-education, leadership and youth development. Programs such as After School Matters, environmental job training, PCB abatement training, Lead Worker Training Program, and lead prevention education, all address the meaning of growth and cultivation. The garden in this sense becomes a methodology for possibilities of care and creation. In a site of contamination, how can we think of becoming subjects that are able to transform their environment in a productive manner?
A garden opens possibilities for transplantation, regeneration and reimagining the making of a community.

Open Call / EXTENDED DEADLINE

The Tactical Gardens invites artists, designers, architects, writers, filmmakers, community organizers and activists to submit video works that reflect on the ways in which we cultivate new forms of subjectivity and environmental transformation. This platform engages with the history of Altgeld Gardens as an entry point to further explore the ways in which we think and deal with environmental injustice, racism, inequality and toxic burdens for minoritized communities around the globe and in the city of Chicago.
Three works will be selected and will be shown in a virtual screening hosted by the Goethe-Institut Chicago.
There will be an honorarium for participation.
EXTENDED DEADLINE FOR SUBMISSION IS
JANUARY 31, 2021 - 11:50 PM CST
CLICK HERE TO SUBMIT ︎︎︎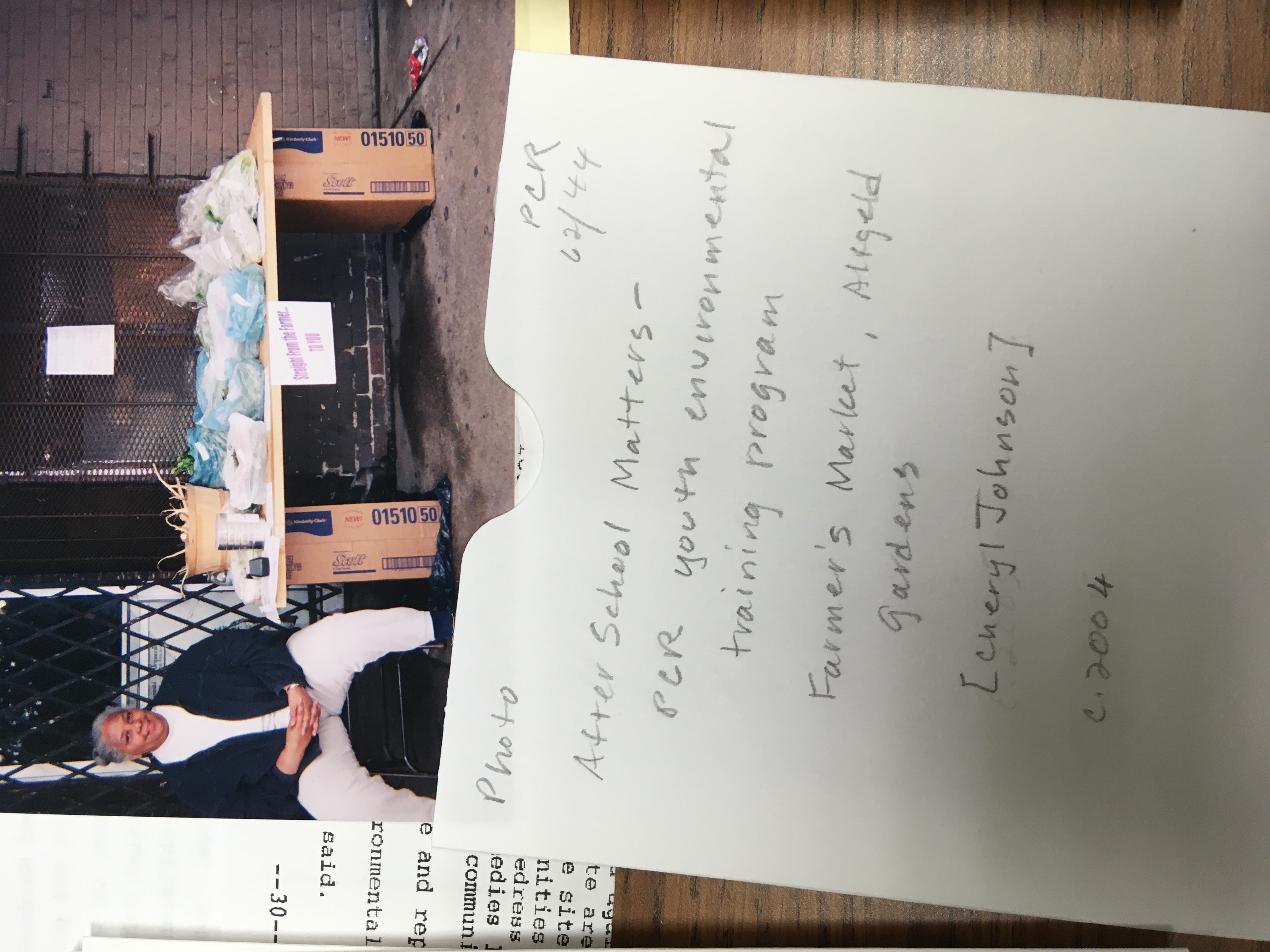 Image above: Documentation of PCR's
Youth Environmental Training Program.